Welcome to the the website of the Irish Morris Minor Owners Club.
We wish all our members and fellow enthusiasts a Happy New Year and hope that 2020 is a good year for all.
The Irish Morris Minor Owners Club was founded in 1983. Our aims are simply to promote the preservation and use of the Morris Minor.
The IMMOC exists for people who have a Morris Minor, those who have an interest in Morris Minors and those people who use them every day. It is for people to get together and enjoy their Morris Minor. View our Membership Map here.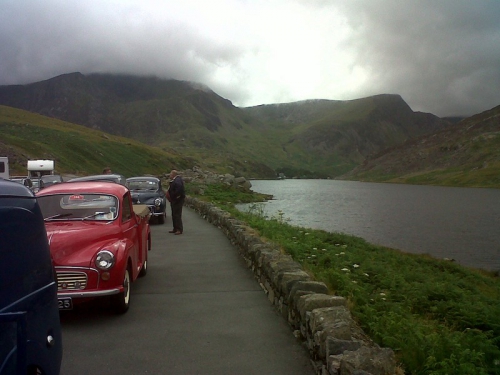 Objectives
Objectives of the Club include:
Providing support and help with the restoration and location of spare parts
Organising events on the annual calendar, social meetings and parties
Encouraging participation in the Club, through monthly meetings, rallies and social events
Activities
At monthly meetings you can meet like-minded enthusiasts, swap stories and find out about local and national events. There is also a quarterly magazine for Morris Minor owners and ad-hoc flyers to let people know about events.
In previous years, events have included:
Trip to the National Rally in England
1,000 mile trip around Ireland
Trip to the 60th anniversary of the Morris Minor in England
National Rallies in previous years to Bandon, Co. Cork and Athy, Co. Kildare
St. Patrick's Day parade in various venues throughout the country
Thank you for visiting our site! Please have a good look around and if you have any queries, be sure to let us know!